Last Minute Lodging: Finding Same Day Hotel Rooms to Suit Your Needs
Last Minute Lodging: Finding Same Day Hotel Rooms to Suit Your Needs - Booking Directly With The Hotel
When time is of the essence and you need a hotel room tonight, booking directly with the hotel itself is often the quickest and most straightforward option. By calling or using the hotel's website to book last minute, you ensure your reservation is instantly confirmed without waiting for a third party to process and confirm.
Booking directly also gives you the advantage of speaking with knowledgeable hotel staff who can answer questions and provide assistance. The front desk will have immediate access to room availability and pricing for tonight and can let you know if they have any last minute deals.
I've found great success booking directly when traveling internationally. Local hotel staff are experts on the property and area. They can suggest the best room type for your needs and share insider tips on navigating the location. A direct booking also avoids any language barriers or confusion that can happen using third party sites.
Booking directly with smaller independent and boutique hotels can also score you special perks and personalized service. These hotels pride themselves on customizing the guest experience. When you book directly, staff learn your name from the start and can cater to your individual needs throughout your stay.
While booking directly is fastest, the rates aren't always the lowest. Large chain hotels often allot a certain number of rooms to third party discount sites. Boutique properties may offer deals through flash sale sites. Booking directly should be your first step, but compare rates on other sites as well.
If you find a lower rate elsewhere, call the hotel back. Explain you are a last minute booking ready to commit, but found a lower rate on X site. Ask if they can match or come close to the price you found. Emphasize you would prefer to book directly and are turning to them first before booking via the other site.
I've had excellent luck matching or beating rates using this strategy. Hotels want to secure bookings directly and avoid third party commissions. They also prefer direct bookings for customer service reasons. Your loyalty matters and hotels will often work with you on rate if approached constructively.
"I was on a road trip and realized I'd pushed myself too far that day. I started looking for a place to stay the night. The first hotel I called was fully booked, but the owner recommended I try a family-owned spot just down the street. I took his advice and when I called, the owner of that smaller inn not only had availability, but gave me a discounted rate when I explained I was referred by the other hotel owner. She said they try to look out for each other when they can. If I had booked online, I would have missed out on their neighborly hospitality."
When booking directly, be candid about your situation and constraints. Explain you are a last minute booking in a bind. Ask if there are any rooms they recommend that might be more affordable. Make it clear you are eager to stay at their property if they can make it work within your budget.
"I was planning a cross country road trip and hadn't booked rooms in advance. As I was driving through Arizona, I realized I'd need a place to stay in Flagstaff that night. I pulled over and called a well-reviewed independent hotel nearby. I explained I was doing a last minute road trip and hoped they might have any more budget-friendly rooms left for tonight only. To my delight, the front desk agent put me in a standard room, but gave me the lower rate usually reserved for their tiny 'petite queen' rooms. I would have never known to ask for that deal booking online."
Booking directly also enables you to negotiate room upgrades, early check-in/late check-out, waived resort fees, breakfast vouchers, and other perks not available through third parties. Be candid with the hotel about what you need to make the stay work and see what they may offer.
What else is in this post?
Last Minute Lodging: Finding Same Day Hotel Rooms to Suit Your Needs - Using Hotel Tonight and Other Apps
I've used Hotel Tonight in cities across the US and Europe with great success. The app is location-aware, so it pops up with same day stay options automatically near your current location. You can set filters for price point, star rating, amenities, area, and more to narrow down your options. Room photos, reviews, discounted rates, and time left to book are all displayed for each property.
Booking literally takes just seconds if you already have your payment info stored in the app. Just tap to select your room and confirm. The whole process from search to confirmed reservation takes under a minute. I've scored rooms for up to 70% off using Hotel Tonight at the last second in major metro areas where demand was low.
Competition in the space spawned other great last minute hotel apps like Last Minute Travel and Roomer. These work similarly to Hotel Tonight, but may surface different property options. I usually quickly cross-check rates between the major last minute apps when booking same day rooms.
Last Minute Travel has an advantage for luxury hotel deals. They seem to secure deep discounts on high end properties that don't want empty rooms. I've stayed at Westin and JW Marriott locations for less than $100 per night booking just hours before check-in. Make sure to activate push notifications so you get alerts when a desirable rate drops.
Roomer takes a unique approach where individual travelers can post their actual non-refundable hotel bookings for "distressed sale". If your plans change, you can recoup some costs by letting someone take over your reservation at a heavy discount. I've picked up rooms at Half the normal rate using Roomer the night prior.
The key advantage of apps over booking directly is the speed, convenience, and aggregated discounts. You don't need to call around or navigate different hotel sites. You can make your booking in just a few taps without lengthy searches. The apps do the rate comparison legwork for you.
I met a couple from Australia while staying at a boutique Seattle hotel booked last minute through Hotel Tonight. They told me they relied on the app for their entire multi-week trip through the Pacific Northwest. Each day they would use Hotel Tonight to find a great discounted rate within walking distance of wherever they ended up. It gave them flexibility to be spontaneous without breaking their budget.
While great for flexibility, there are some disadvantages to keep in mind when booking through last minute apps. You usually won't earn hotel loyalty points or status on bookings. Elite benefits like upgrades and late checkout won't apply. Since you are booking same day, you also lose the ability to request a specific room type in advance. It is first come, first served.
Some blackout dates and peak periods may not have reduced rates. For example, don't expect great deals during major conventions or NYE in Vegas. You also need to book extremely last minute for the low rates, usually within 6 hours of the same night. Lastly, options are more limited for smaller towns versus big cities.
Despite the drawbacks, last minute hotel apps remain a fantastic option for certain travelers. They are clutch for road trippers, digital nomads, spontaneous weekenders, and anyone loving flexibility in their plans. Taking a few minutes to check rates before committing to a hotel can unlock huge savings.
I've had many friends use Hotel Tonight to book a room after a delayed or canceled flight, secured discounted rates for a last minute work trip, and taken advantage of below market rates in cities with low occupancy. The convenience factor is off the charts. As long as you manage expectations on amenities and location, embracing the spontaneity pays off.
"I used Last Minute Travel to book a 5-star hotel in the D.C. area after a conference I was supposed to attend got canceled at the last minute. The planned event room block rate was $400, but I ended up paying just $125 to stay in the Capital Hilton thanks to grabbing a distressed rate the day of in the app. That turned my frustration into a little staycation treat for myself instead!"
Keep in mind you can also use these apps to book multiple nights, not just a single same day stay. I've booked 3-4 night trips just a day or two in advance at excellent rates. Some other handy features include the ability to extend your stay without rebooking, self check-in instructions sent straight to your phone, and easy 24/7 cancellation if your plans shift again.
Last Minute Lodging: Finding Same Day Hotel Rooms to Suit Your Needs - Trying Discount Travel Sites
Discount online travel sites like Priceline and Hotwire can also be great resources when you need to book a same day hotel room. While rates won't be as heavily reduced as booking through a last minute app, you can still save significantly compared to published rack rates.
The key to getting deals is using Express Deals on Priceline and Hot Rate deals on Hotwire. With Express Deals, you pick your preferred neighborhood and star rating, then Priceline gives you a discounted rate upfront for a property in that area. The catch is you don't know the exact hotel name until after booking.
I've gotten Express Deals in cities like San Francisco, Seattle, and NYC for at least $100 under the normal rate at 4-star properties. As long as location matters more than a specific brand, it is a fantastic way to secure a major discount even when booking last minute. You can narrow it down between a few neighborhoods that work for you.
On Hotwire, you'll see Hot Rate deals that reveal the star rating and general location without naming the exact hotel. If you know the area well, you can often deduce the specific hotels that match the details. I've booked Hot Rates for downtown Chicago hotels saving $60-90 per night.
User reviews on both sites provide additional clues to decipher the mystery hotels. Between the star rating, reviews, map, and my own local knowledge, I've comfortably booked great hidden rate deals for same night stays. Just be sure to book early in the day as inventory sells out fast.
"I used Priceline to book a hotel in Midtown Manhattan the night before needing to be there. Based on the map location they showed, I was pretty sure the Express Deal was the Westin. For $220 total, I got a room that would have normally cost over $300 at that property. Being flexible on which brand and exact location I stayed at saved me big time on a last minute booking."
Alternately, you can name your own price using Priceline's traditional bid system. This involves proposing a rate you want to pay and getting either a yes or no on if it's accepted. I only suggest this for extreme budget travelers with very loose requirements. You likely won't know the neighborhood or amenities at all.
The major downside to Hotwire and Priceline is prepayment being required at booking. So if you need to cancel or change plans last minute, you can be out of luck. For Hotwire, you have until midnight on the day of booking to adjust your reservation without penalty. For Priceline, you may be able to adjust within 24 hours if you selected their flexible option at booking.
I once made a Hotwire reservation for a Seattle hotel the day before needing to be there. A few hours after booking, I realized the location wasn't optimal. I quickly called customer service and they were able to move me to a different Hot Rate hotel better situated downtown without any fees. Had I realized after midnight, I would have been stuck or out a cancellation penalty.
When booking same day via an opaque site, set calendar alerts to remind yourself of the cancellation window. Re-evaluate if the rate and location still work for you before getting hit with a penalty. Keep an eye on your email as the site may reveal details about the hidden hotel even after booking. If it turns out to be poor fit, you still have a short window to pivot.
Beyond Hotwire and Priceline, all the major online travel sites can yield savings for last minute bookings. Rates on Expedia, Orbitz, Travelocity, and others can be 5-15% lower than a hotel's direct website. They receive discounted allotments and pass a portion of that along.
Most of the big OTAs also offer limited time flash sales and percent off promo codes. If you are signed up for emails, check for any last minute deals that may provide additional savings on top of already lowered rates. I booked a 4-star Hilton property in London literally the day prior using a 15% off coupon code featured in an Orbitz email.
"When planning a 10 day trip to Peru with friends, I procrastinated booking one of the hotel nights needed in Lima. The day before needing to stay there, rates were exorbitant at $350+ for 4-star spots. Luckily Travelocity was running a 24 hour sale taking 10% off already discounted rates. I combined that with a coupon code for 15% off select Latin American properties. Ended up booking the Costa del Sol Wyndham Lima Airport for under $250 with taxes, an absolute steal."
The wider inventory on OTAs can also work to your advantage last minute. While a specific hotel may be sold out directly, third party sites may still have rooms they allotted. I've seen available nightly rates on Orbitz over $100 cheaper than the sold out direct price for hotels in NYC.
Managing discounts and codes can be a bit unwieldy when booking last minute. I recommend grabbing the discounted rate first if available, then opening a new tab to search for applicable coupon codes using Google. You can then call the OTA, provide your reservation confirmation number, and ask the agent to apply any valid promo codes you found.
Explain you have a last minute booking and ask if they have any guidance, deals, or tips. Emphasize you want to book with them but are trying to alleviate cost. With a constructive approach, many agents will apply every discount possible to help secure the reservation.
"I needed a pet-friendly hotel in San Diego and was struggling to find availability. Hotels.com had a room at Hotel Indigo available so I booked quickly online. Rather than stopping there, I called their customer service. The agent ended up finding a 10% off code to apply and also waived the pet cleaning fee. Being proactive saved me $75 on a same day booking."
Last Minute Lodging: Finding Same Day Hotel Rooms to Suit Your Needs - Looking for Hidden Deals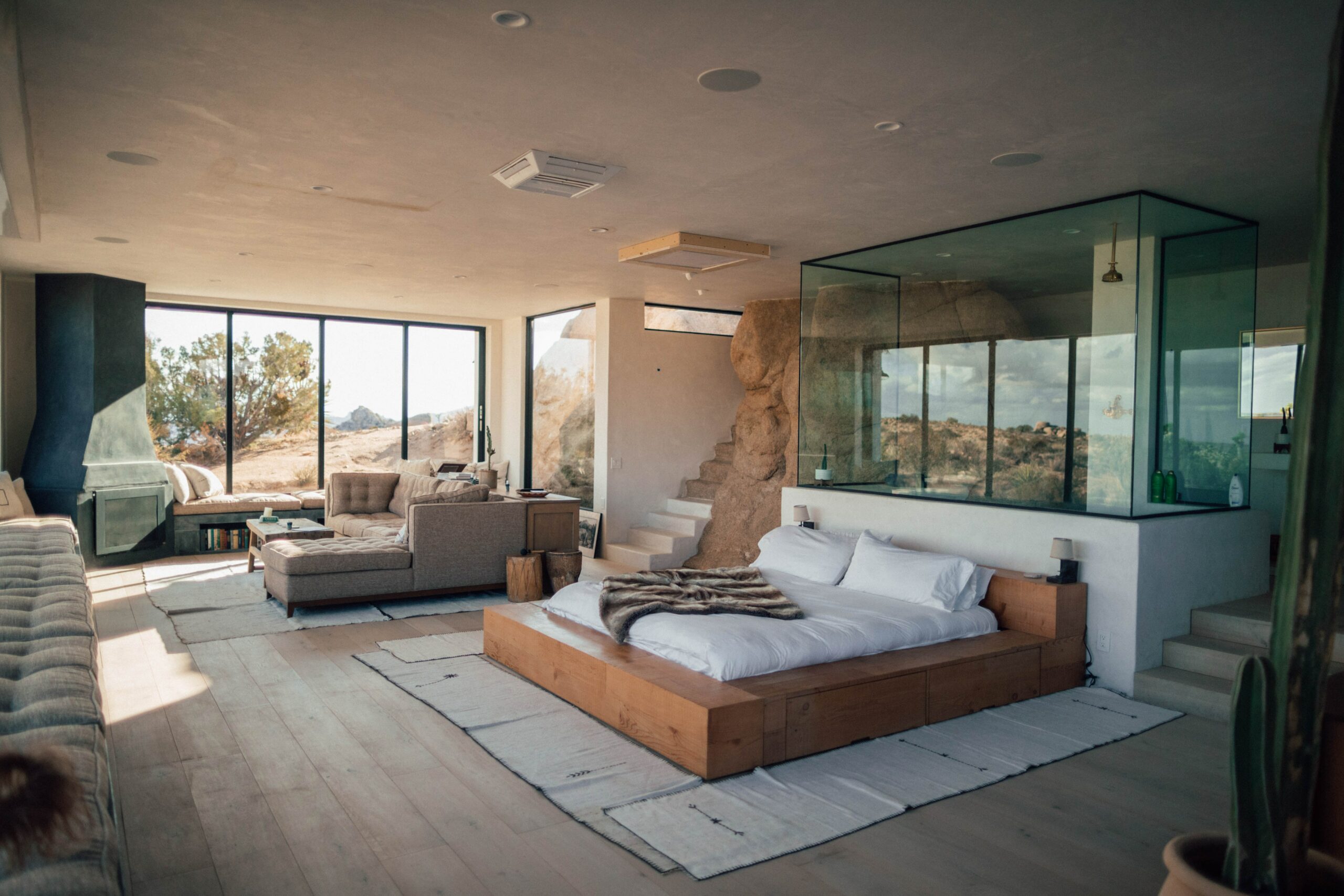 Savvy last minute travelers know that calling a hotel directly isn't the only way to score an amazing same day rate. There are all sorts of hidden discounts and unadvertised deals that you can uncover with a bit of effort, flexibility, and creativity. Here are some tried and true ways I've uncovered hidden hotel deals booking rooms on short notice.
Leverage Your Hotel Loyalty Status
Most of the major hotel chains offer some level of reduced rates for loyal members. Joining is always free and earns you perks. As soon as you have an account, call the hotel loyalty line directly about last minute deals.
I've been able to get 10-20% off best available rates simply by being part of the brand rewards program. The discounts increase the higher your status tier. I called Hyatt as a new Explorist member booking same day in Austin and saved $40 per night.
Hotels want to attract and retain returning guests. While they may be sold out to the general public last minute, they often release discounted loyalty rates. Since bookings are non-transferable to non-members, it creates an incentive to join.
"I signed up for the Marriott Rewards program while planning a last minute business trip to Boston. With the discounts and bonus points as a Silver Elite member, I saved over $250 on two nights at the Boston Marriott Copley Place booking just 48 hours out."
Ask About Unrenovated Rooms
If a hotel has sections closed for renovation, you can request to book one of the 'unrenovated' rooms still available. Since they aren't updated, hotels discount these rooms, even last minute.
I once called the Fontainebleau Miami Beach needing a room the next day. They were sold out except for a few rooms left unrenovated. The hotel offered me one of their classic parlor suites for just $229 per night. The fully updated versions easily go for north of $400 in peak season. For a cosmetic difference, I saved 50% off booking last minute.
Follow local hotel development and make note of planned refurbishment timelines. Then when needing last minute rooms, call to ask if they have any of the pre-renovated options still available at a discount. A polite request can yield major savings!
"On a road trip through the Midwest, I discovered a great boutique hotel undergoing an expansion via social media. When I needed a last minute room months later, I called and asked if they had any rooms untouched by the renovation still available at a lower rate. Turns out they did in their original wing and I scored over 35% off."
Check For Lower Rates on Weekends
Leisure hotels in major cities are busiest during the week when business travelers stay over. In many locations, weekends see lower occupancy. Use this to your advantage when booking last minute rooms on weekends.
While weekday rates may be outrageous, calling that same hotel on a Friday or Saturday night can reveal more affordable pricing. It is all based on supply and demand dynamics.
When I unexpectedly needed a last minute stay in Midtown Manhattan on a Saturday night, rates at my first choice hotel were averaging $650 if I booked online. But when I called directly and asked about weekend deals, they offered me a room for $499. That saved me over 20% on a last minute weekend booking simply by calling to check!
Watch for Conventions and Events Ending
One avenue for hidden deals is looking for cities where major conventions and events are winding down. As group attendees clear out, hotels are left with empty rooms to fill at the last minute.
I scored a great rate at the Diplomat Beach Resort in Hollywood, FL by booking the night after a huge dental association trade show ended. With low occupancy post-convention, the hotel gave me an ultra discounted walk-in rate and upgraded my room for free.
Follow convention and conference schedules along with major sporting events or festivals. Their close signals an opportunity for below market last minute rates when hotels have a sudden glut of open rooms.
"I read that the annual boat show was wrapping up in Fort Lauderdale and correctly assumed hotels would have empty rooms going into the weekend. I was able to get a room at the Harbor Beach Marriott last minute on Saturday night for only $110! Their usual rate was over $350 so I scored big by paying attention to the event calendar."
There are so many ways to uncover hidden last minute hotel deals with some creativity and effort. Loyalty status, room upgrades, weekends, and post-event vacancies are just a few examples. Staying flexible and open minded with your booking can lead to amazing deals and stories!
"As I was driving out to Joshua Tree National Park on a Friday morning, I realized it would be better to stay somewhere near the park entrance rather than drive all the way back. Using my National Car Rental Emerald Club status, I called their help line to ask about any partner hotels with last minute vacancies. Turns out they had an exclusive unadvertised rate that saved me 25% off normal weekend prices out there!"
Think about leverage points like memberships, obscure discounts, timing quirks, or insider connections you may have. With some out of the box thinking, you can unlock major savings even booking accommodations at the last possible moment. In my experience, those who politely ask and speak to empowered hotel staff directly uncover the best hidden gems.
Last Minute Lodging: Finding Same Day Hotel Rooms to Suit Your Needs - Tips For Getting The Best Rate
Finding an affordable last minute hotel rate often comes down to your negotiation skills and flexibility. Arm yourself with tips to master the art of booking same day accommodations at the lowest price.
Be Flexible On Location
While you may have your heart set on a specific neighborhood, being open to different areas unlocks savings. Hotels in your ideal location likely filled up first and can charge more last minute. Adjust your search radius to lower demand spots nearby with cheaper rates.
I was booking a Seattle stay around the Fourth of July and every downtown hotel was over $400 for the night prior. But by staying two neighborhoods away in Queen Anne, I scored a room at the Silver Cloud Inn for just $169. Staying flexible on location saved me over $200!
Expand your search in every direction. An adjacent or slightly less central neighborhood can provide huge savings that make the location difference negligible. Let go of preconceived notions about "good" and "bad" areas of town. Focus instead on convenience to public transportation and points of interest.
"When looking to book a night in South Beach Miami last minute, rates were astronomical everywhere. But by staying across the bridge on North Beach, I got a room for less than half the price at Mondrian. The 10 minute Uber ride felt well worth the major savings."
Check Rates 1-2 Months Out
Most travelers wait until the last minute to book hotels. Increase your chance of deals by checking prices a month or two prior. Hotels are less likely to be sold out that far in advance.
Many hotels release discounted inventory in the wee hours like 2-5am local time. Savings seeking night owls can score deals others snoozing will miss. I've booked rooms in the middle of the night saving $75 or more compared to morning rates.
"When planning a trip to Ireland from California, I set an alarm for 6am local time which was the middle of the night for me. I was able to book rooms priced in euros much cheaper than if I had called at a normal hour back home."
Leverage Credit Card and Travel Site Perks
Use a travel rewards credit card that includes hotel perks like guaranteed best rates, discounts, upgrades, or late checkout. Similarly, leverage travel site rewards programs.
As a Capital One Venture X cardholder, I've booked last minute rooms using the Hotels.com partnership and Venture X booking portal. Between the rate discounts, 10X points earned, and credits back towards free nights, I've saved hundreds on same day bookings.
"Having Hotels.com Rewards Gold status allowed me to unlock an exclusive Friends with Benefits rate for the Ivy Hotel in Baltimore that wasn't available to the public. I ended up paying just $220 for a room that would have normally cost over $350 booking last minute."
Avoid major events and holidays that spike hotel demand. I wanted to stay in downtown Austin for a weekend but SXSW was happening. Hotel rates were quadruple normal. By pushing my trip back two weeks, I secured affordable rates again.
"I used HotelTonight to book a non-refundable backup room in Nashville for the Fourth of July weekend at a decent rate months in advance. As it got closer, almost all hotels were sold out or insanely expensive. Having the locked-in room already provided peace of mind."
Book Connecting Rooms or Larger Suites
When standard rooms are sold out, larger room types may still be available at reasonable rates. A junior suite or connecting rooms can actually cost less than two smaller separate rooms.
Call and politely ask what larger room options the hotel may have available last minute and if any special rates apply. Emphasize wanting to book two queen beds or adjoining rooms and ask for guidance.
I scored a huge corner king executive suite with a view in Seattle's downtown Westin for the same rate as a basic single king room simply by asking about any suite deals. Being creative with room types pays off.
"With standard rooms sold out in Portland, I asked the front desk about any two queen options still available for me and a friend. Turns out they could accommodate us in a handicap-accessible room with two beds for even less than a single room since it was last minute."
Consider Alternate Rate Plans
Many hotels now offer the option to prepay at a lower rate or pay at check-in at a higher rate. The prepayment option locks in savings as long as your plan doesn't change.
I've also had luck asking about distressed room rates if I was willing to have my room assigned upon arrival versus choosing in advance. Hotels want to fill every room, so flexibility on your end can lead to steep discounts.
Don't be shy to ask about any possible rate plans or packages that may work with booking last minute. There are often options beyond just the advertised fully prepaid and refundable rates.
Getting the best rate when booking a same day hotel stay comes down to preparation, research, and negotiation. Set price drop alerts, leverage loyalty perks, stay flexible on location and room type, avoid peaks, and think outside the box. Tap into hidden rate plans and insider tips from hotel staff. Booking last minute does not mean you have to pay inflated prices if you enter the process strategically.